I finally finished reading The Power Broker (TPB), Robert Caro's excellent (and long) biography of Robert Moses. Two and a half months ago, when I contemplated again starting to read this book, Hani suggested allotting four months. For those of us not chauffeured around in limousines, one impediment to reading this book is the reticence to carry a 1300-page volume for casual reading on the subway. TPB is a heftier tome than my casebook for Tax.
Not only is TPB a biography about the life of Robert Moses, but it is a biography of a city and documents the rise of urban decay in New York. Finally, TPB also offers prescriptive lessons about the separation of powers among different levels and branches of government and the importance of effective legislative oversight.
In following posts, I will look at these two other themes: how New York City has dealt with the problems of Moses's approach towards urban development and how the Bush Adminstration has effectively adopted many of Moses's strategies for creating and exploiting political power.
Today will feature some photographs I shot on Sunday of some of the things Moses "got done":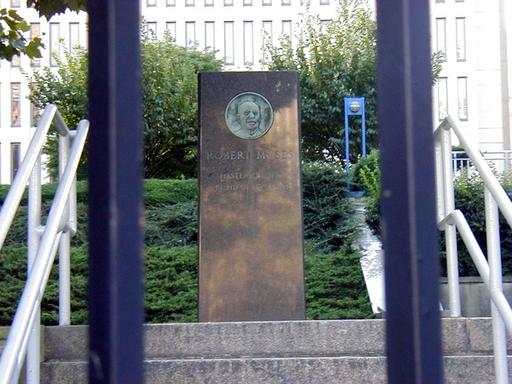 "Robert Moses, Master Builder" at Fordham's Lincoln Center campus.


The Brooklyn-Queens Expressway (with Verrazano-Narrows Bridge in the background)


Damsrosch Park and Lincoln Center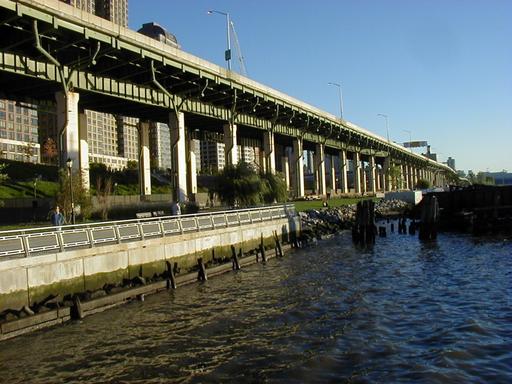 Elevated section of the West Side Highway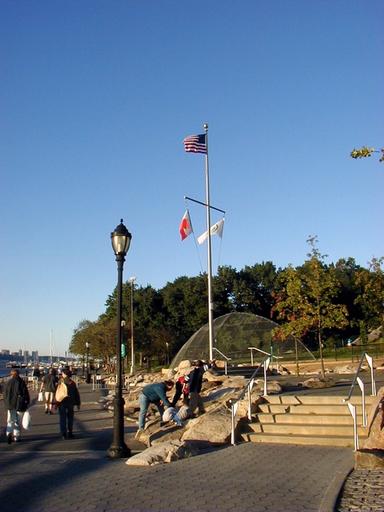 Riverside Park. Those are the Parks Department and state flags below the US flag.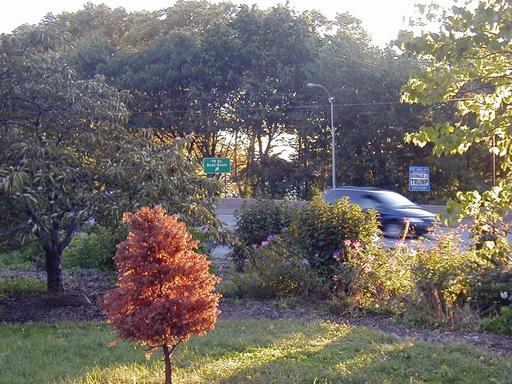 West Side Highway and Riverside Park
To be a comprehensive look at Moses's projects wihin the city, a photo shoot would also have to include the Triborough, Bronx-Whitestone, Henry Hudson, Throgs Neck and Marine Parkway bridges, the Belt Parkway, Gowanus Expressway, Cross Bronx, Van Wyck, Grand Central, hundreds of parks and playgrounds, massive housing projects, and Shea Stadium. A photographer would have to travel to Long Island to visit its parks, which include Jones Beach and Bethpage, as well as the Long Island Expressway and Northern and Southern State Parkways. Upstate, Moses developed even more parks, parkways and hydroelectric power dams.
Discounting the ultimate effectiveness of these public works (which I will explore tomorrow), it certainly is an impressive resume.